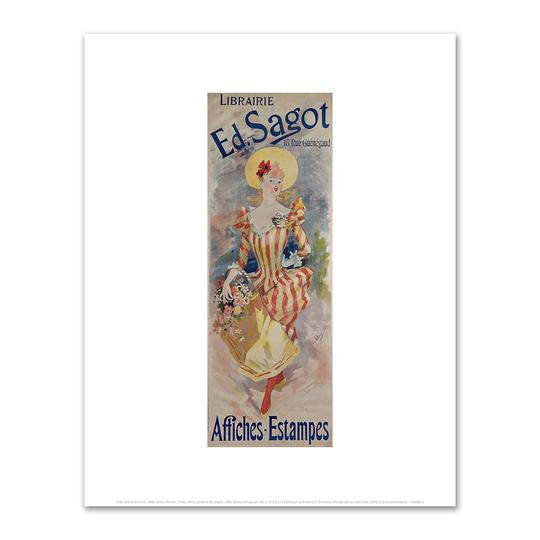 Librairie Ed. Sagot by Jules Chéret
Regular price $19.00 Sale
This poster by Jules Chéret promotes the librarie, or bookshop, of Edmund Sagot.  Dealers like Sagot helped stir up widespread passion for French posters at the turn of the 20th century. It features a young woman who is charming, vivacious, and a little flirtatious. This type was a typical subject of Chéret's posters--so typical, in fact, that these women became known broadly as chérettes.
This work was featured in the Driehaus Museum's 2017-2018 exhibition, L'Affichomania: The Passion for French Posters.
Original Printer: Chaix, Paris

1891
Offset lithograph
A high resolution digital image of this wonderful artwork has been printed on matte finish fine art paper surrounded by white border to give the appearance that it is matted when inserted alone in a frame. Print is rolled with tissue paper to protect against dust before being packaged in a mailing tube.

Order fulfilled by Museums.co.