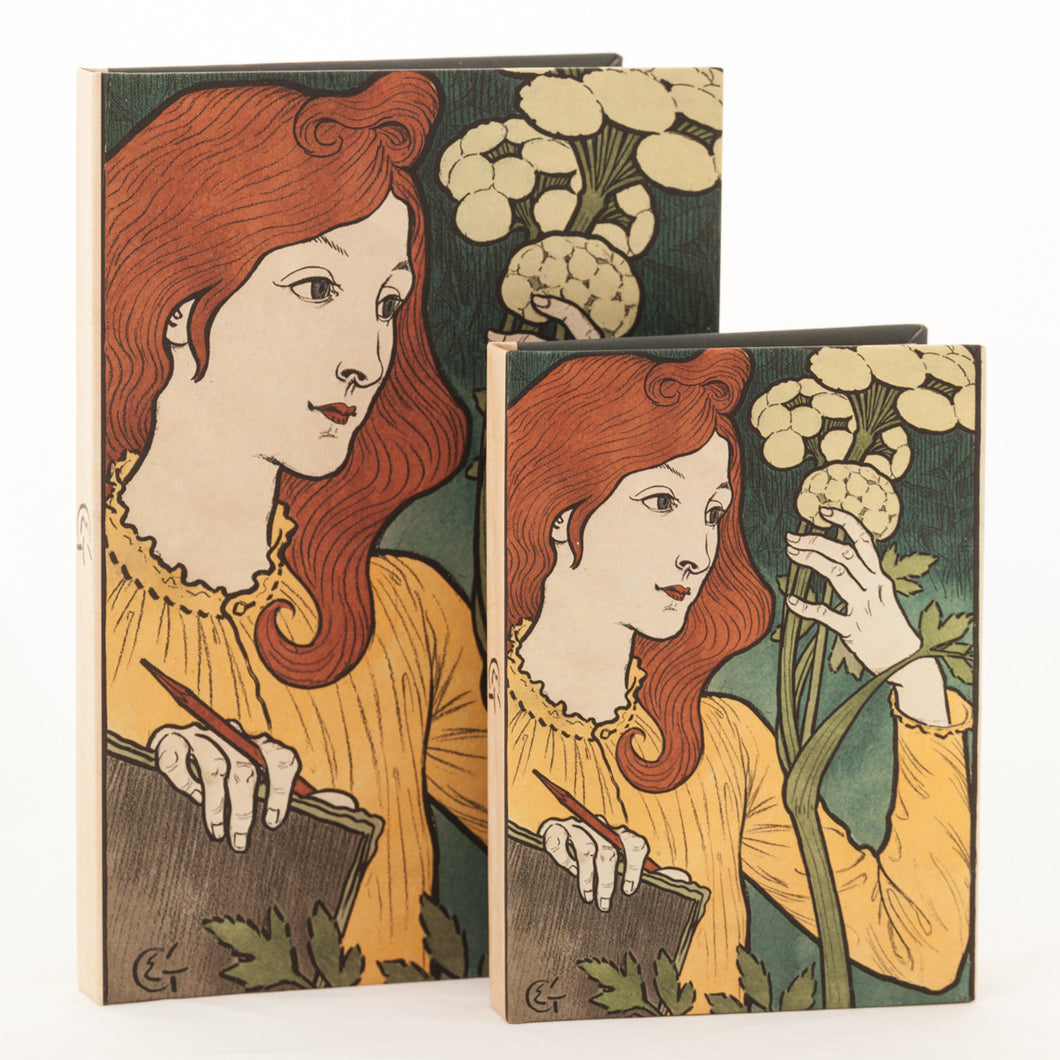 Grasset Journal (Salon des Cent)
Regular price $20.00 Sale
Eugène Grasset promoted his own solo exhibition at the Salon des Cent in 1894 with this image. Sponsored by La Plume, this gallery showcased the importance of posters and helped fuel the craze for collecting.
The chestnut-tressed soulful artiste, medieval in conception, contemplates a tall-stemmed flower. Through her, Grasset captures the significant moment when thought and observation become inspiration—perhaps to draw, to write, or to record.
Her image on the cover of our journal coaxes us to seize the moment, open the pages and let those thoughts flow. 
Small Journal: 
192 l

ined pages

 

Dimensions: 4.

25

" x 6"

 

Ribbon placeholder

 
Large Journal: 
196 b

lank pages

 

Dimensions: 5.

75

" x 8.

25

"

 

Ribbon placeholder