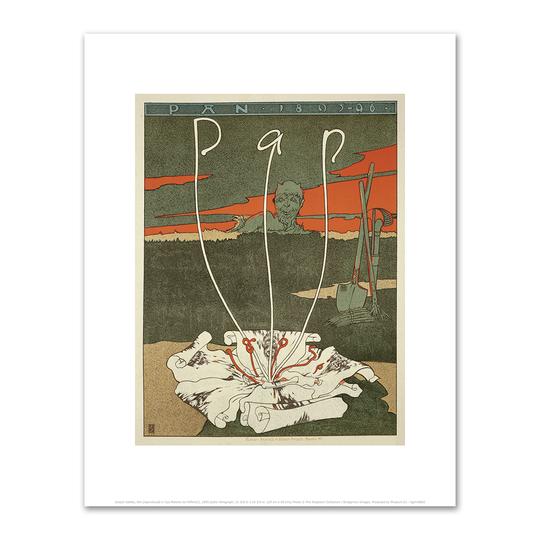 PAN by Joseph Sattler
Regular price $19.00 Sale
Berlin illustrator Joseph Sattler created this color lithograph cover for the short-lived but highly influential avant-garde artistic and literary journal, PAN. The slightly surreal stamen of the white flower rise up to spell out the magazine's title, while the petals unfold to look more like pages. PAN embraced the German Jugendstil movement and promoted the work of avant-garde artists like Sattler alongside satirical literary, political, and social commentary.
This work was featured in the Driehaus Museum's 2020-2022 exhibition, PAN: Prints of the Avant-Garde Europe 1895-1900.

1895
Reproduced in 'Les Maitres de l'Affiche'
Color lithograph
Photo © The Stapleton Collection / Bridgeman Images
A high resolution digital image of this wonderful artwork has been printed on matte finish fine art paper surrounded by white border to give the appearance that it is matted when inserted alone in a frame. Print is rolled with tissue paper to protect against dust before being packaged in a mailing tube.
Order fulfilled by Museums.co.