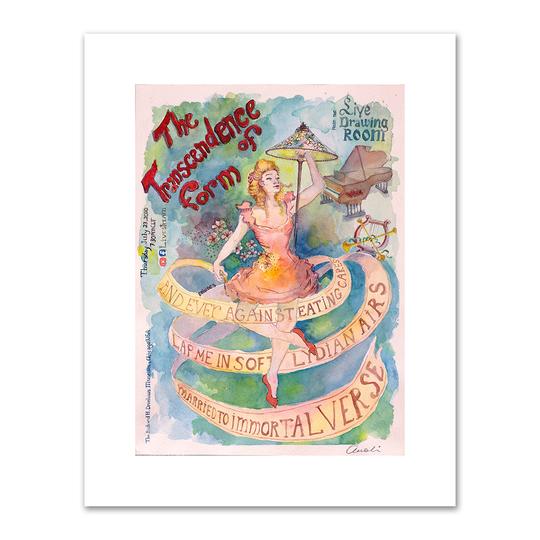 L'Allegro by Harper Veresiuk
Regular price $19.00 Sale
Created by contemporary Chicago artist Harper Veresiuk to commemorate the Driehaus Museum's acclaimed web series Live From the Drawing Room, this watercolor takes its title and inscription from John Milton's famous poem. A carefree young woman, inspired by French posters from the Belle Époque, dances among flowers, musical instruments, and objects from the Driehaus Collection—the Tiffany Studios Dogwood Lamp and Chickering & Sons Piano.
2020
Watercolor on Paper
Driehaus Museum, commissioned work

A high resolution digital image of this wonderful artwork has been printed on matte finish fine art paper surrounded by white border to give the appearance that it is matted when inserted alone in a frame. Print is rolled with tissue paper to protect against dust before being packaged in a mailing tube.

Order fulfilled by Museums.co.