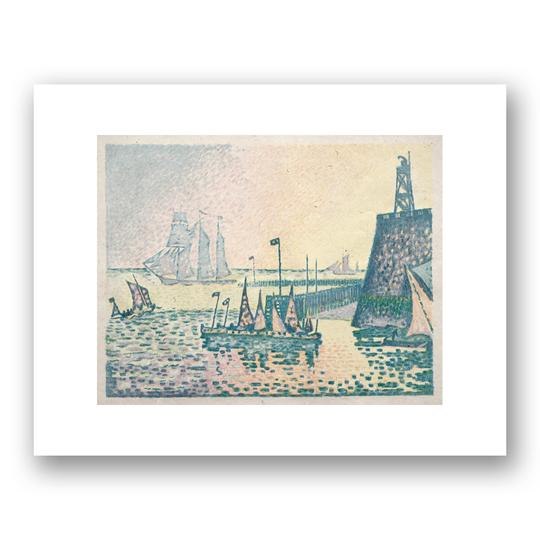 Evening, The Jetty at Vlissingen by Paul Signac
Regular price $19.00 Sale
Ships calmly pass to and fro in the bluish dusk in Signac's 1898 masterpiece published in the German art journal, PAN. Signac, a follower of George Seurat, employs the pointillist technique with fine dots and strokes to convey the shimmering reflections of the water, gentle motion of the ships, and hazy background.
This work was featured in the Driehaus Museum's 2020-2022 exhibition, PAN: Prints of the Avant-Garde Europe 1895-1900 
1898
Lithograph
The Cleveland Museum of Art, Gift of Mr. and Mrs. Joseph T. Meals, 1983.229
A high resolution digital image of this wonderful artwork has been printed on matte finish fine art paper surrounded by white border to give the appearance that it is matted when inserted alone in a frame. Print is rolled with tissue paper to protect against dust before being packaged in a mailing tube.

Order fulfilled by Museums.co.