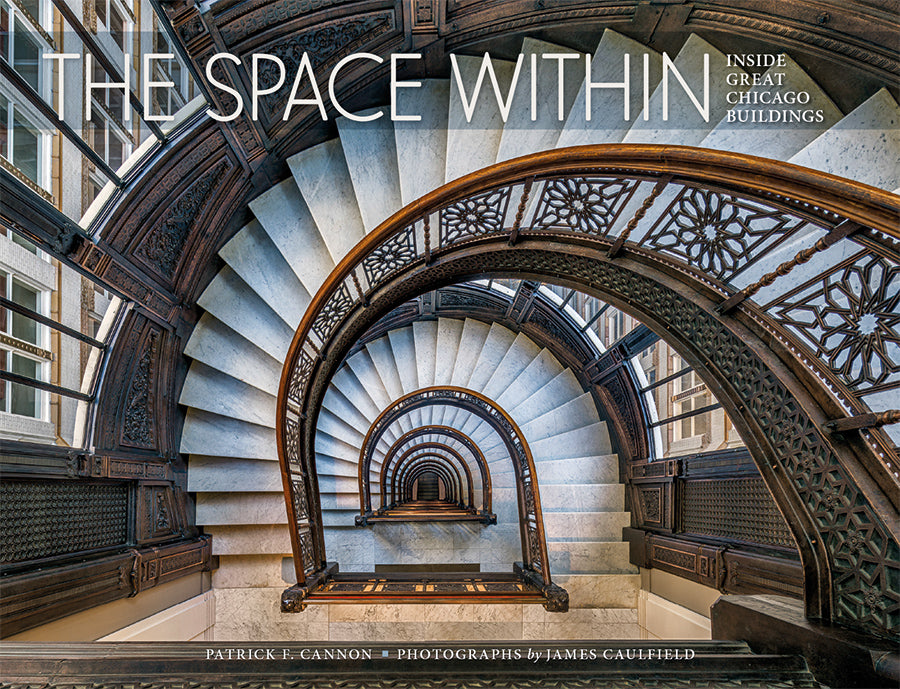 The Space Within: Inside Great Chicago Buildings
Regular price $70.00 Sale
For the first time, the interiors of some of the Chicago area's greatest buildings, designed by celebrated architects, are brought together and featured in truly stunning original photographs. These Chicago-area homes, religious spaces, and commercial and public structures give visual meaning to Frank Lloyd Wright's belief that "the space within becomes the reality of the building."

Featured buildings include Nickerson Mansion (now the Driehaus Museum) designed by Burling and Whitehouse, the Clarke House, Frank Lloyd Wright's Robie House, Ludwig Mies van der Rohe's Farnsworth House, Adler & Sullivan's Auditorium Building and The soaring Bahá'í Temple by Louis Bourgeois. These architects and their contemporaries have made the Chicago area a mecca for both architects and lovers of architecture from around the world.

About the AUTHOR
Patrick F. Cannon has had a long career as a publicist, journalist, and editor. He is the author of Hometown Architect: The Complete Buildings of Frank Lloyd Wright in Oak Park and River Forest, Illinois; Prairie Metropolis: Chicago and the Birth of a New American Home; Frank Lloyd Wright's Unity Temple: A Good Time Place; and Louis Sullivan: Creating a New American Architecture, all published by Pomegranate. He has also led tours of Chicago-area architecture for nearly forty years.

About the PHOTOGRAPHER
James Caulfield has been a commercial and advertising photographer for thirty years, working from his natural-light studio in downtown Chicago. He has donated more than five hundred images to the Society of Architectural Historians, as well as to the Glessner House and Clarke House museums, the Unity Temple Restoration Foundation, and the Richard Nickel Committee. He continues to work for the Frank Lloyd Wright Trust to document their sites, and for many years he photographed the buildings included on the famous Wright Plus house walks.
Hardcover | 320 pages | 360 full-color photographs | 11.75 x 9in